1. Get Into a Routine of Regular Pool Maintenance
The best way to ensure your pool's functionality and beauty is to devote regular time to a few easy routine maintenance tasks.
Green Building Elements offers a few basic areas to include in your home's swimming pool to-do list.
Check pH and Sanitizer Levels
"Familiarize yourself with what pH and chlorine levels are accepted or recommended for your pool. This gives you an idea about how intensive the cleaning process should be and which parts of the pool require a more thorough cleaning," Sarah Jameson from Green Building Elements advises.
"Chlorine may not be effective as a sanitizer for your pool without the stabilizer agent, cyanuric acid," Jameson adds. "This prevents the hypochlorous aid from degrading when exposed to ultraviolet light. Be careful of the presence of hypochlorous acid, as it may leave a foul odor and irritate the skin and eyes."
Maintain the Water Level
Jameson continues, "Instead of draining your pool, try to keep the water level around 1/3 of the opening of the skimmer during pool season to avoid small debris to accumulate on the surface. Remember to keep it level, as it will heavily impact the effectiveness of your skimmer."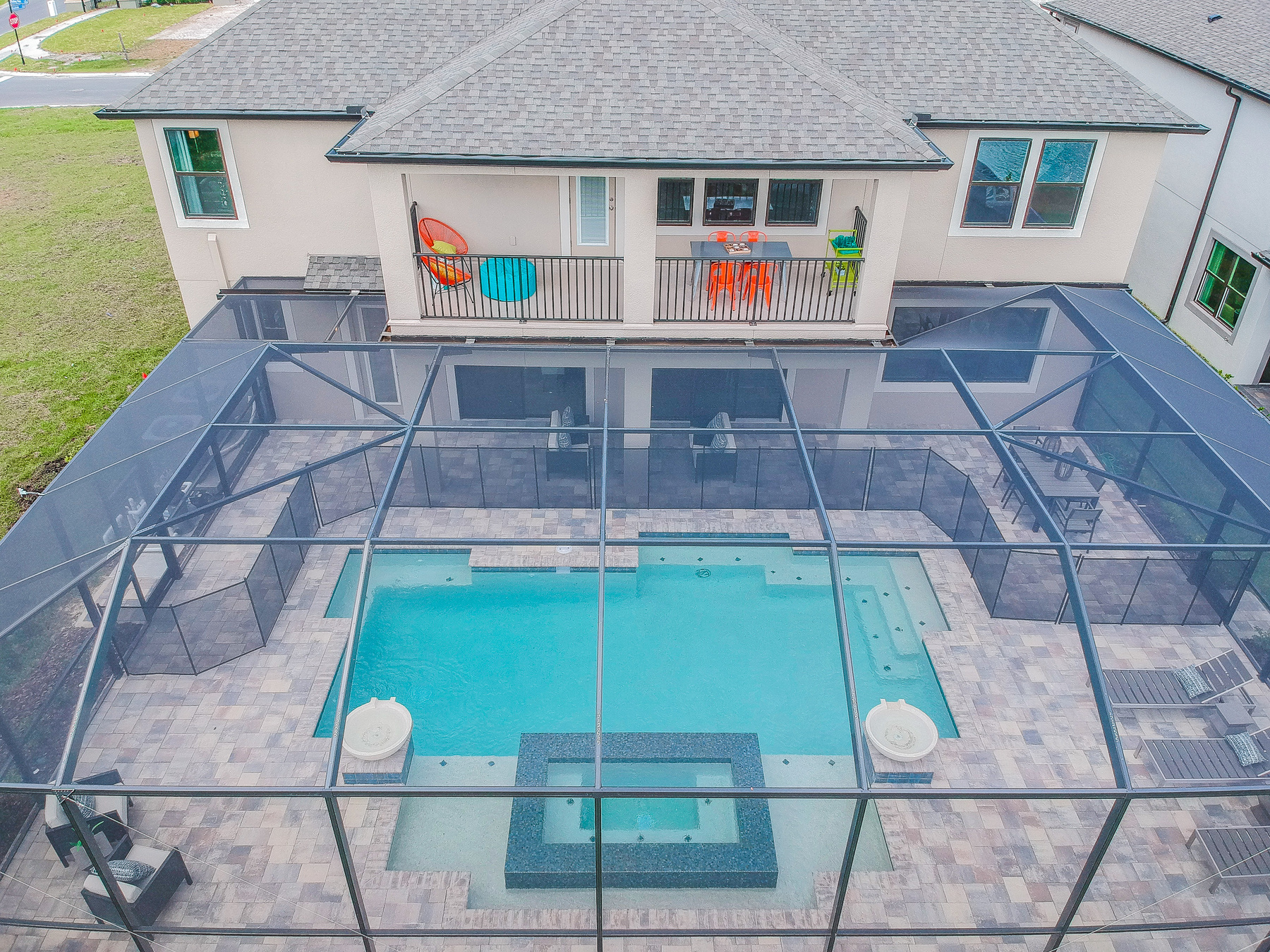 Brush Your Pool Weekly
"An often underrated weekly clean is brushing the pool to avoid the buildup of algae. This usually entails the help of a professional, but there is also the option of doing it alone. Find a brush that will allow you to access little crevices and attain maximum cleanliness," Jameson concludes.
These easy regular maintenance checks are great ways to keep your pool healthy and efficient.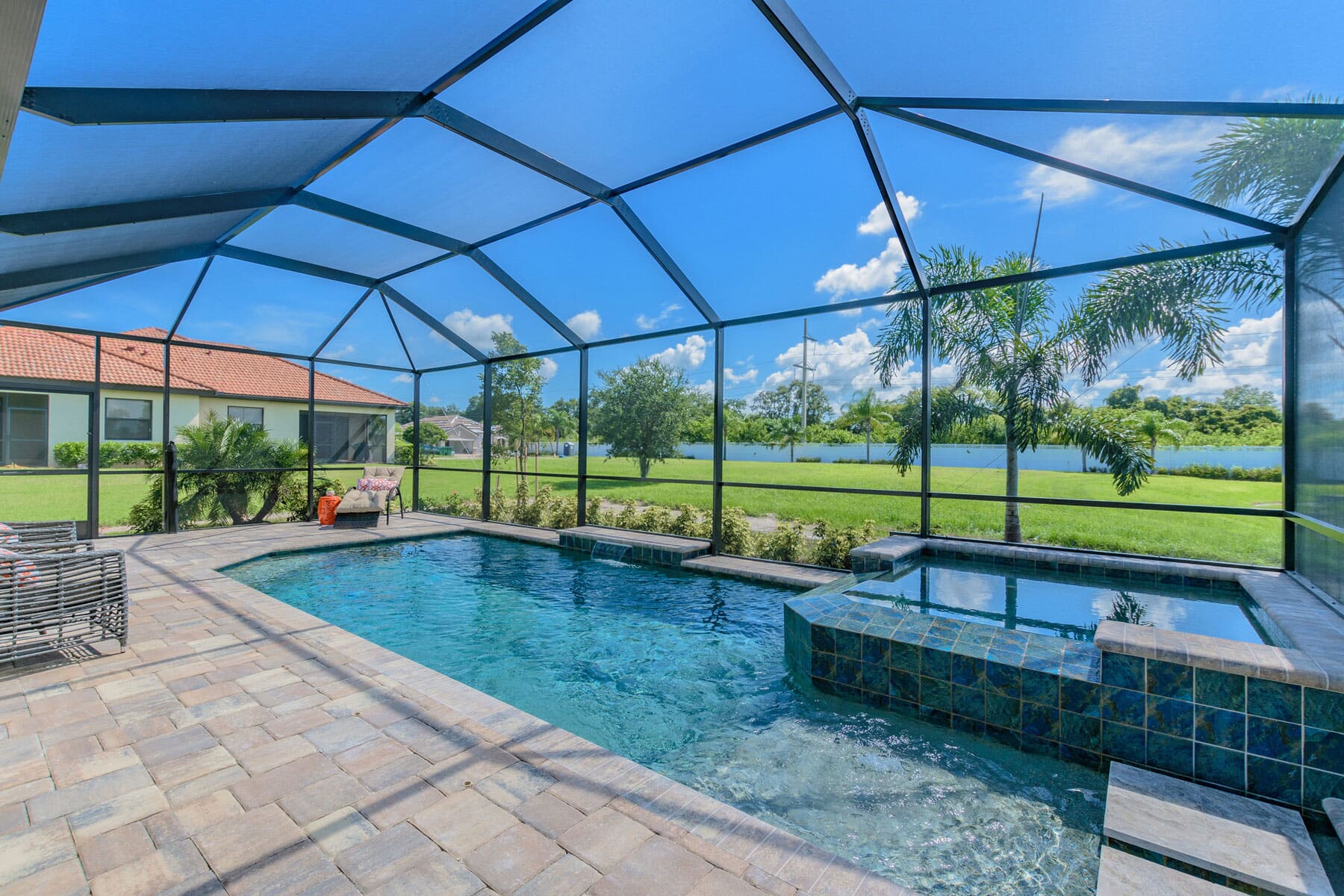 2. Clean and Organize Pool Accessories
In addition to your pool and water maintenance, you'll also want to keep up with your other outdoor accessories to keep this space ready for entertaining and relaxing.
Furniture
Once your outdoor entertaining space is fully furnished with seating, tables, décor, and other gear, it will be vital to protect these items from outdoor elements—even if they are weatherproof.
Store removable chair and couch cushions in a covered, weather-tight container. Monitor weather reports and ensure these are put away each time they are not in use and the weather could get nasty.
Wipe down all seating and table surfaces regularly with a good strong cleaning solution to reduce gunk and buildup.
Cover your large furniture pieces when not in use.
Secure any movable furniture so in wind or storms these do not land in your pool and cause additional issues such as blockages or debris.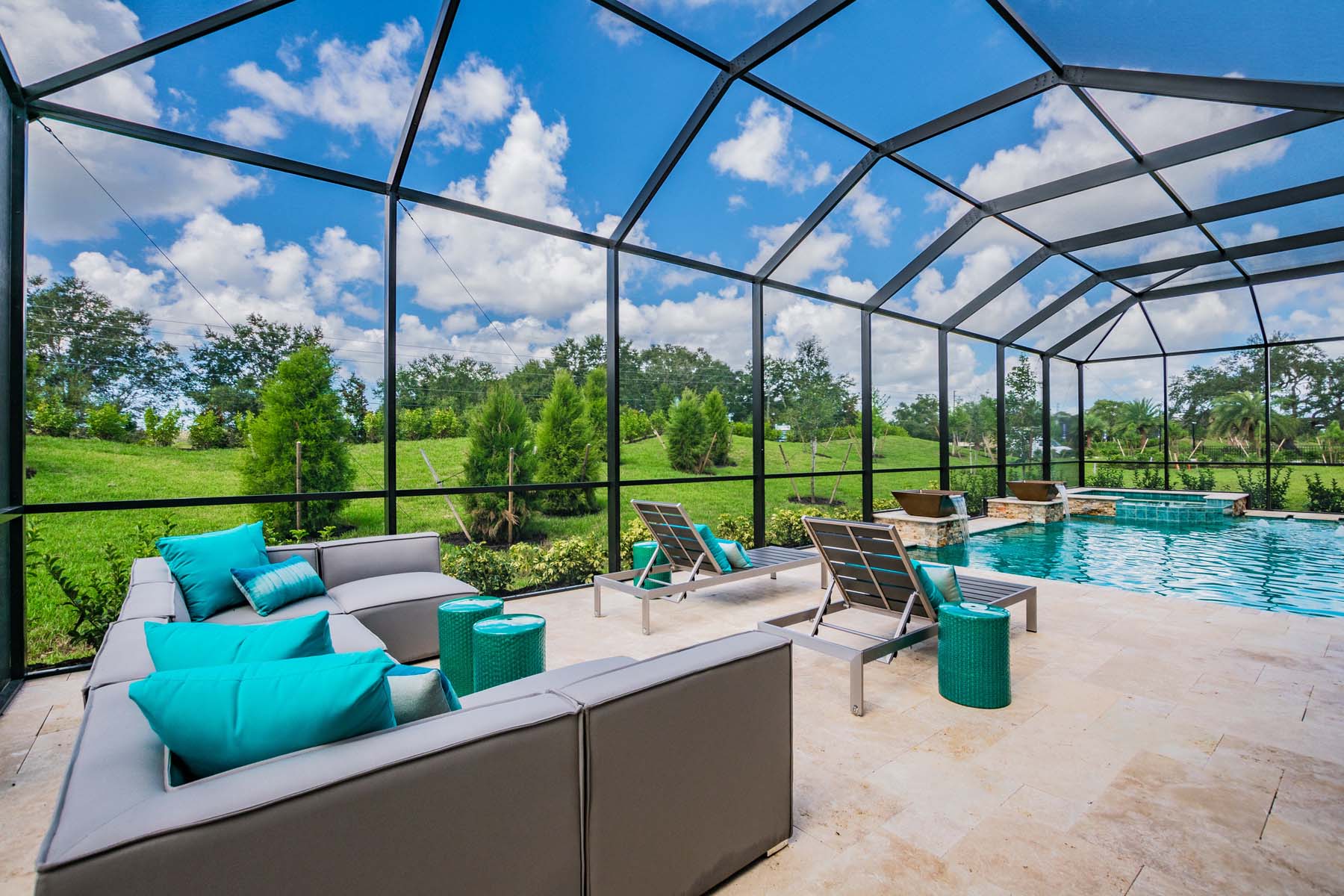 Cages
If you have a pool cage enclosure, keeping this clean will also be on your home swimming pool maintenance list.
You can clean your enclosure with a simple warm water and dish soap combination, or opt for power washing for a deeper and quicker clean. Whichever you choose, read up on cage cleaning tips before you start.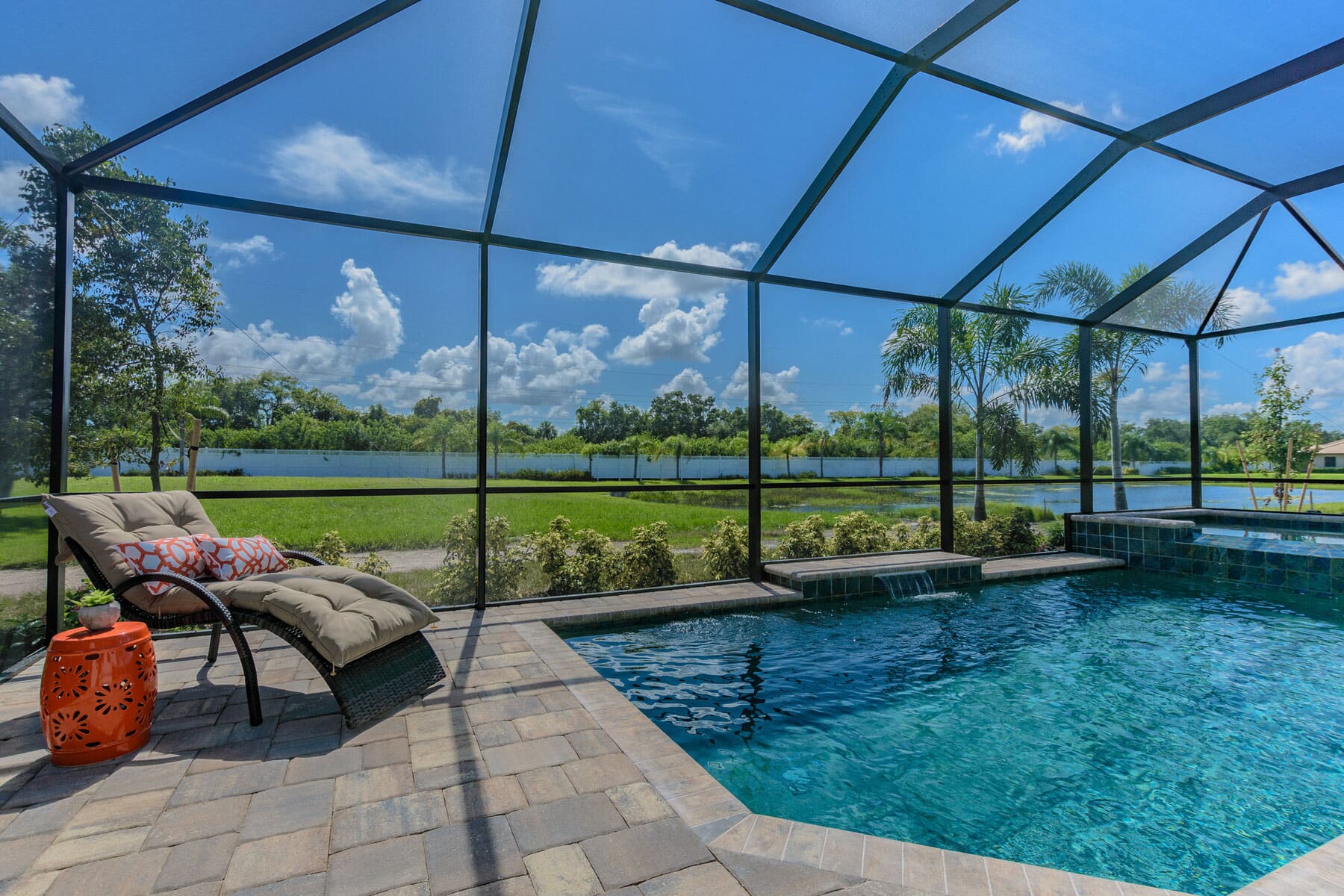 Built-In Features
Your pool also may have the luxury of built-in seating, fountain features, or even a hot tub area. Explore pool servicing home professionals in your area to take care of handling these delicate features for you, or if you want to try the DIY route, just make sure you know how to clean and maneuver each component.
Don't wait till you see a grimy build-up or notice a water feature malfunctioning! This regular maintenance will be key to preserving the integrity of your pool's special enhancements.
Power Washing
If you haven't power washed something on your home's exterior yet, you're in for a treat. This outdoor maintenance technique is as fulfilling as all the hype makes it out to be!
There are definitely right and wrong ways to power wash, however, and you'll need to learn about cleaning solutions, surfaces, and safe distances.
Grow your knowledge with our power washing guide!
3. Educate Yourself on Smart Pool Ownership
Practice makes perfect, and you'll get the hang of taking care of your home pool before you know it. Take an extra measure to familiarize yourself with common pool ownership tips and prepare yourself for whatever may come.
Seasonal Maintenance
Each year, start your summer off with a full servicing and prepare the rest of your home for summer while you're at it.
You'll find that getting your pool fully serviced will set your summer off on the right foot, and you'll have total peace of mind the next time your kids have their friends over for the first pool party of the season.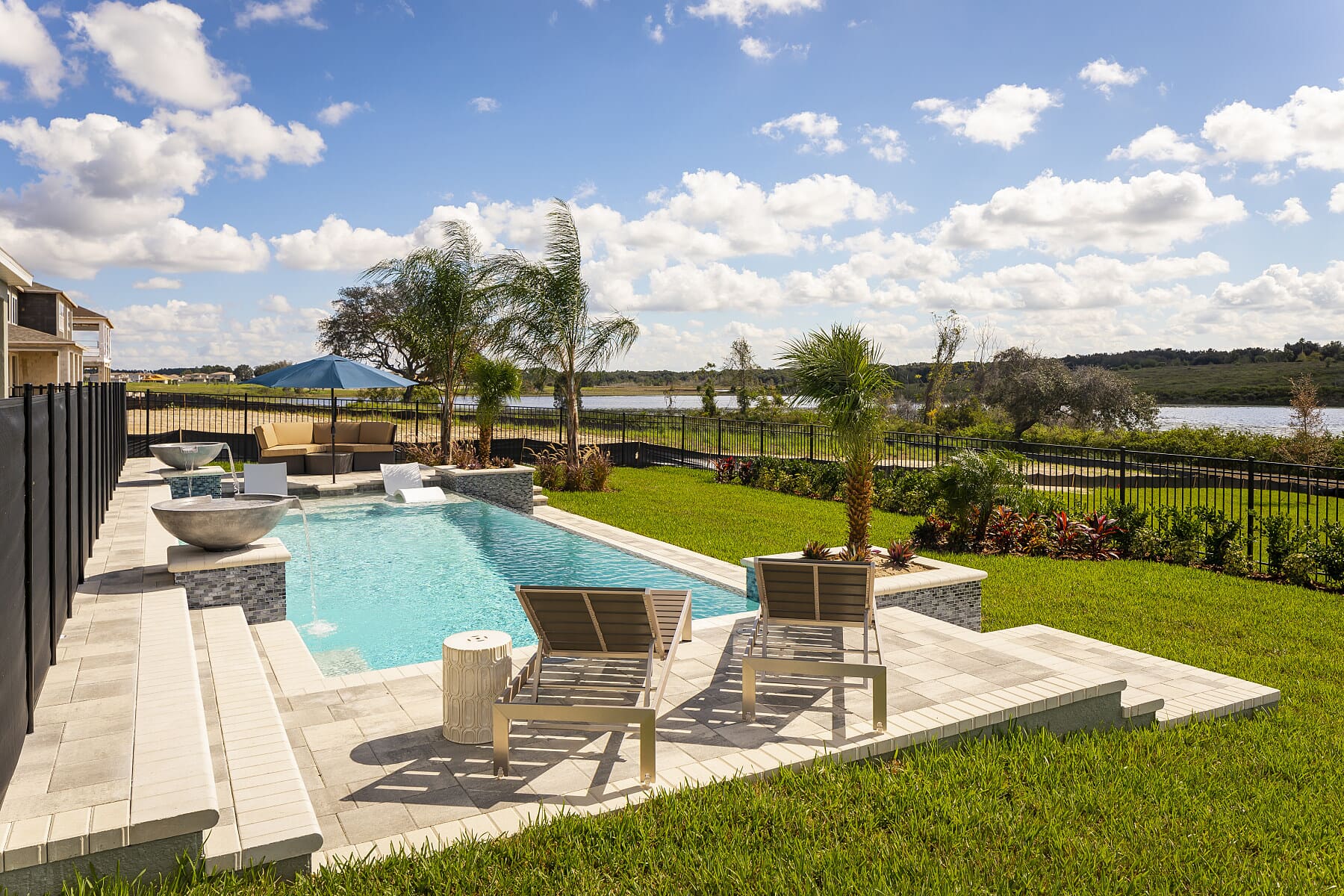 Tools That Make Maintenance Easier
Investing in your pool is something your future self will thank you over and over for. Stock up your pool maintenance set with basic pool cleaning tools and quality cleaning products, and look into tools that make everything easier, like a robotic pool vacuum.
Common Pool Warnings to Watch Out For
Hopefully you'll never have a pool emergency, and educating yourself about mishaps to watch out for is a great way to make sure that doesn't happen.
Consult a pool troubleshooting guide to walk you through necessary steps after a storm or heavy pool use, how to use emergency equipment, and more.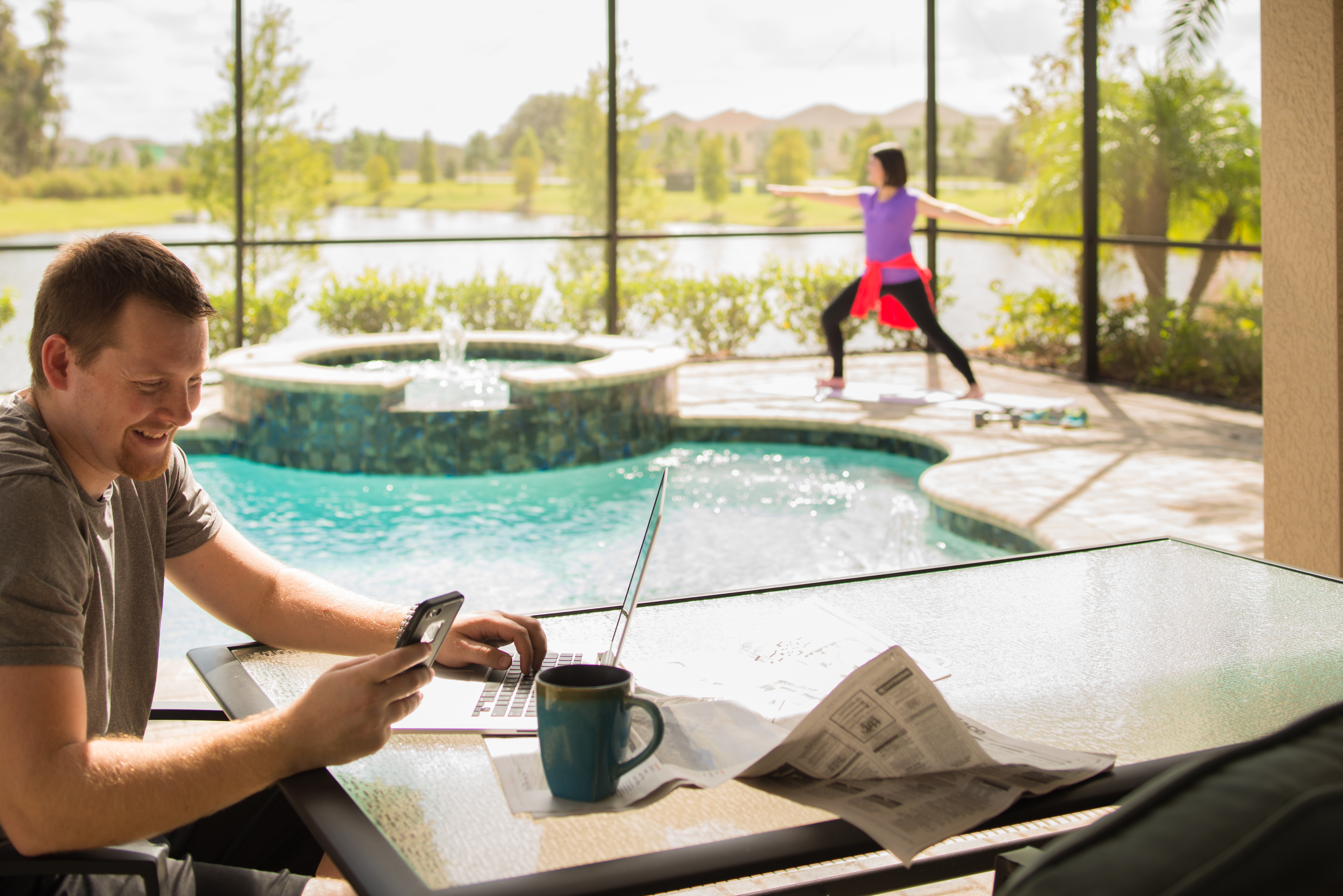 With these pool maintenance and other homeownership tips, your home and property will stay beautiful and functioning properly.
.